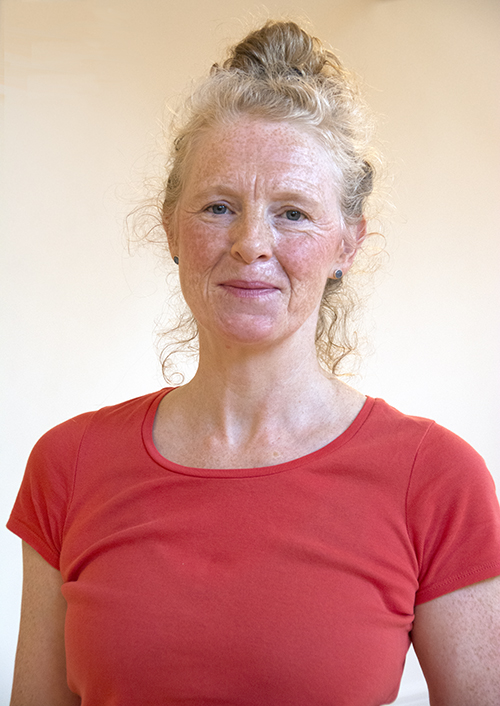 I began my journey into fitness, yoga and holistic therapies in 2000 when I started my training at Norwich City College in Traditional Swedish Massage. This lead me to train in Sports Massage and from there I studied to be a Sports Therapist including Fitness Instructor with YMCA and then trained to be a Nordic Walking Instructor with Nordic UK.
I lead weekly walking groups and private sessions along the beautiful North Norfolk Coast where the environment never ceases to inspire and enhance the holistic approach of my teaching.
For many years I've had a passion for Yoga and in 2013 followed my dream and trained to be a Yoga Teacher with the British Wheel of Yoga. I studied and qualified on the 500 hour, Level 4 Teacher Training with Paul Fox and Carol Price. As a result, I am now lucky enough to be able to add Yoga to my existing teaching of Power and Nordic Walking.
My personal development has continued by attending workshops with some incredibly knowledgeable teachers, including Donna Fahri, Esther Ekhart and Mimi Kuo Deemer. My local teacher, Susanna Alyce, has encouraged and inspired me on my journey. As well as regularly attending her yoga classes, I have also completed her Mindfulness Course. The journey of my continued development enables me to bring my own style to my teaching and has lead to a deepening interest in the positive effects of Restorative Yoga, Yoga Nidra and Yogic Philosophy.
Please do get in touch if you would like any further information.
I only went out for a walk but decided to stay out until sun-down, for going out,
I found, was really going in.
John Muir